Camera Land announces: Camera Land's 'Digital Photo XChange'.
A monthly group.
These first few group meetings were extremely productive.
Each attendee is invited to bring in a few images they want to display to the group. We discuss why we shot it the way we did, and discuss in an intelligent group arena, options for cropping, exposure, angle of view, perspective, lens choice and more.
The comment I've been getting most, is that these give and take sessions are a really great learning device.  The constructive input and positive criticism is a terrific way to grow one's photographic knowledge.
Please know that you are not required to have images each time, everyone is welcome.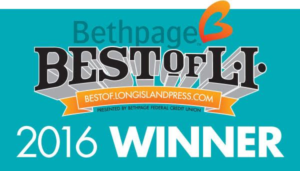 Camera Land's  'Digital Photo XChange ' We are offering a platform to share and expand your knowledge of digital photography.  This will be an evening event.
We provide an open, friendly, and honest environment to participate in the critique process. Make our Photo XChange your place to exchange creative energy with other like-minded photographers.
The 'Camera Land Digital Photo XChange' provides a forum for photographers who have an interest in keeping up with the ever growing world of digital photography. Monthly meetings will put the emphases on sharing and improving your digital photographic skills.  In addition, each month, Jeff will lead the group through informative demonstrations and discussions about current digital technology.  Jeff has a unique approach to teaching digital processing techniques and shooting techniques. Discussions on the equipment choices on your photos will also be included.  By utilizing audience image files using our large screen projector, we enter into friendly group discussions.
We invite each attendee to submit up to 3 images to be viewed and discussed by the group. All in attendance are encouraged to participate by offering input, sharing photographs and sharing technical advice. This open and relaxed environment creates a unique opportunity for an exchange of ideas and techniques about digital photography.*
We will have some evenings with guest judges. An evening with a judge, just to discuss how they make their choices and what they look for, and an evening where we can submit work to be judged. Each month you are invited to submit your digital photographs for the evening discussion.
Digital files must be emailed to Jeff at jeff@cameralandny.com prior to the meeting.
File size: approx.: 3mb. ( 8×12 300dpi )
If you would prefer, we will supply you with a flash drive to bring to class.
Be sure to put "Photo XChange" in the email subject line.
Please limit your files to a maximum of three images.
The ' Digital Photo XChange ' is directed by Jeff Mantell.
Jeff attended School of Visual Arts in the 1970's and has been shooting and teaching photography even longer.
His passion for photography and patience for sharing his knowledge makes him a real resource for anybody interested in learning more about photography. Jeff is the Director of Education here at Camera Land.
Please feel free to reach out to Jeff with any questions you might have about photography. Thank you,
Jeff Mantell
Camera Land
516-217-1000
*Note: You do not have to submit images to attend the meeting. Please come and participate in the critique.