This week were covering the key lens features. Knowing your lens and all its capabilities is important to ensure you're getting the most out of your lenses.
Lens Mount
The lens mount allows to the camera to communicate with the lens on compatible cameras. It enables electronic communication between the lens and the camera to ensure accurate exposure and focus. Each camera system uses its own unique mount that may limit compatibility between the different manufacturer's cameras and lenses.
AF/MF Switch
The AF/MF switch allows you to select either autofocus or manual focus mode. With just a simple switch, you can quickly switch between auto and manual focus while shooting, without having to change your holding position.
Zoom Ring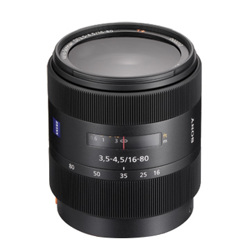 Some lenses come with a zoom ring, which allows you to mechanically alter the focal length of the lens by rotating the lens to either extend or retract the lens.  You can change the focal length in real-time as you're shooting.
Distance Scale
The distance scale is useful for calculating depth of field. The distance scale becomes especially useful when taking landscape shots because you can make use of hyperfocal focusing to ensure front-to-back sharpness.
Focusing Ring
The focusing ring enables you to manually focus the lens by hand. Focusing is usually performed automatically on most lenses, but a focusing ring allows you to override this when needed.
Filter Thread
Most lenses have a small thread that runs along the end of the lens. This thread allows you to screw-in filters.
Lens Hood
Some lenses come with a lens hood, while other times it is an optional feature. Lens hoods act as barrier by preventing peripheral light from striking the front of the lens and causing lens flare.
Image Stabilization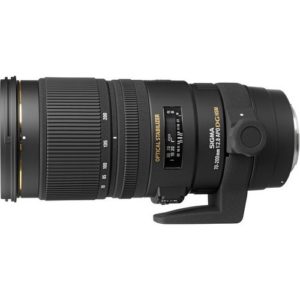 Some expensive lenses come with an extra feature that allows for optical image stabilization modes. Some have two modes, one for general camera shake and one to correct vertical shake when panning across an area.
Want to learn more about your lenses? Have additional equipment you need assistance with learning and handling? Here at Camera Land we're here to help! Stop in store to talk with an expert or check out our Camera Land Learning Center: http://cameralandny.com/camera_land_educational_center.html