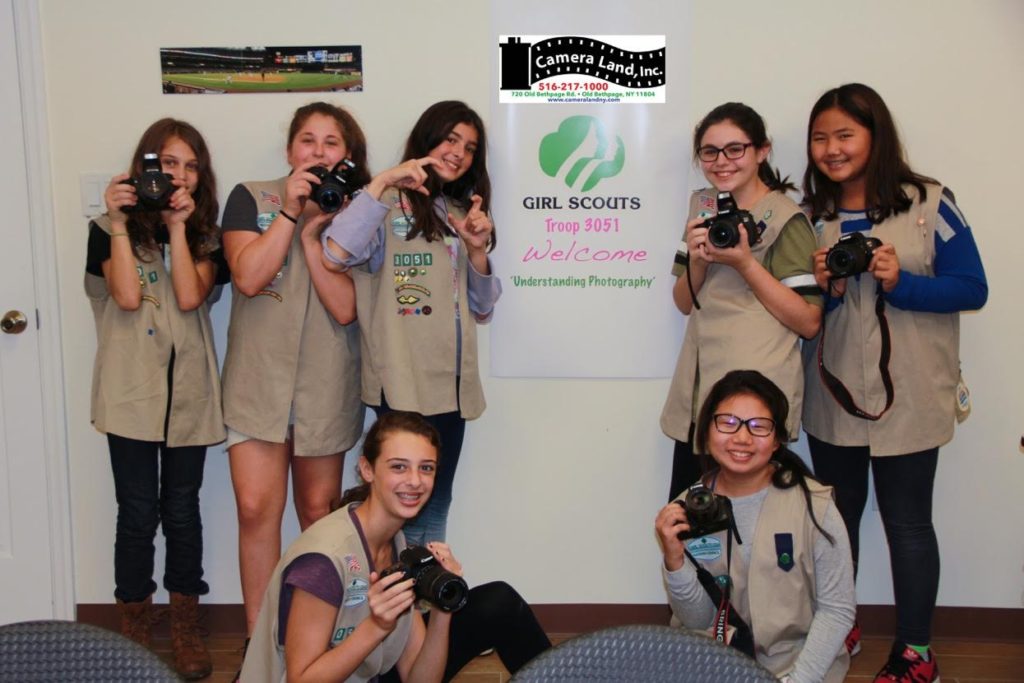 On Monday, October 10th we did another 1-hour interactive class, in our in-store educational center, this time with Girl Scout Troop 3051. This has been an on-going partnership that has allowed the girls to have fun while learning about DSLR cameras.
Starting with a PowerPoint presentation and ending with a 'hands-on' demonstration, the girls learned about the different camera controls and how they affect the photos they take. Armed with a Canon DSLR, the girls then took pictures of items in the educational center, as well as each other, and learned how to properly use the equipment with assistance from our camera experts. One of the biggest discussions we had was learning the reasons and importance for using a real DSLR camera versus a smartphone camera. These classes have been enjoyable for both the troops and their group leaders.
At Camera Land we passionately believe in supporting programs that enrich the core of our community's well-being and improving the education of the community.