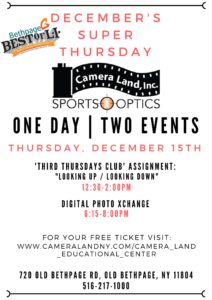 Come join us! This is a FREE event!
This monthly group has been a great success for everyone involved.
Not one month has gone by that I don't get comments from attendees about the knowledge they gain speaking to other like minded photographers, and viewing each others photos. Even if you don't bring in photos that month, there is a great exchange of ideas amongst everyone.