Saturday, September 24, 2016

10:00 AM to 3:30 PM

At Camera Land (see map)

Price: $99.00 /per person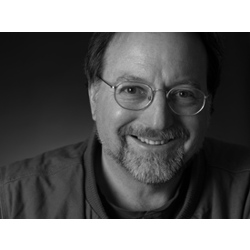 Many of you asked for this… here you go!!!
An inside look at making a Living in Commercial Photography.
Jim is a wealth of knowledge, and spending a day with him is an invaluable experience to any photographer.
Jim Lennon has been working as a photographer full time since 1977. He started by working as the technician in the Adelphi University photography program for 3 years, next as a staff photographer for the Times-Review newspapers on the North Fork for 2 years, then spent 3 years on Editorial Magazine & Freelance work in NYC. In 1985 Jim built his first studio in the old 1800 sq ft Firehouse at the Westhampton Airbase. In 1988 he moved to form a partnership, Brenner/Lennon Photo Productions, at a 3500 sq ft space in Plainview. In 1998 Brenner/Lennon moved across the street to a renovated 8600 sq ft location. In 2007, after 30 years in the business, Jim and his wife Mona decided to re-invent their business strategy in a way that would be best for them and their clients for the next 15 years. They opened Jim Lennon Photographer, Inc, a completely renovated 2500 sq ft Studio in the Hauppauge Industrial Park. Jim's client base is made up primarily of Corporations and Ad Agencies. Work can be viewed at jimlennon.com.
Jim will be talking candidly about the creative & technical expectations, business strategies, client relationships, pricing realities, evaluating & estimating Jobs, understanding your cost of being in business, how to charge for your work and how to get paid.
This is a reality-based program based on 39 years of working directly with clients on photo assignments and projects. The program is geared toward serious business-minded photographers. Crybabies and whiners need not apply.
Jim's work has been featured in Thousands of Ad campaigns and corporate communications. His work has been recognized with awards from Kodak, The Association of the Graphic Arts, The Long Island Advertising Club and Graphic Design Magazine. He has been featured in photographic industry magazines Studio Photography, Industrial Photography and The Photo District News.
Jim has taught Advanced and Studio photography at Adelphi University and sits on the advisory board for the photography program at Suffolk County Community College. He has also lectured at Stonybrook University, C.W. Post University, Nassau Community College, Suffolk Community College, The Southampton Cultural Center , East End Arts and many other regional photography and Arts organizations. He is Past President of LI Cares (The Harry Chapin Food Bank), Past President of ASMP-Long Island and is the President of the Board of Directors of The East End Arts Council.
Jim Lennon http://www.jimlennon.com
We will start with at 10:00 with a studio tour in Hauppague (about 20 min. from here), Lunch at 12:30 at Camera Land, and 1:30-3:30 "Business of Photography Program" and Q&A.