January's 'Third Thursdays Club' Challenge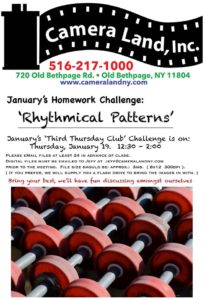 Attendance at our 'Super Thursdays'  is growing every month. Please join us!
This is a free event here at Camera Land, and everyone has a great time. Come ready to learn how each of us attacked the assignment all while learning from each other. A good time is had by all.
Even if you have no images to bring, it is a great learning experience, and an amazing community event.